Categories:
Other Brands
Who doesn't know the Celine Trio Bag? Who doesn't want it? It's one of the well known handbags in the fashion world and it has been covered in numerous fashion news, personal blogs and Youtube video's. So the Trio Bag needs no introduction from me, but we'd like to write a nice review about it. Let's talk iconic, shall we?
The Design
Maybe it's the simplicity and maybe because it's cute as well. Then you can say that the Trio Bag is handy.
It got that nice rectangle/squared shape and it's certainly minimalistic. But that minimalism gives the appearance a classic look. It's like you can wear this handbag with almost any outfit and still it will look fabulous.
But let's be honest; the color choices are a killing. There are so many, but can you choose? Does the red look better? The dark green, burgundy perhaps? Or just the classic black to be save?
And like always, Celine's logo is printed very nicely and gently on the top center of this handbag. Lovely huh?
The Trio Bag is made from smooth lambskin, but you can also opt-in to liege calfskin, And of course, calfskin is a bit more durable.
Because this bag comes with a long shoulder strap (20 inch long), you can carry it on your shoulder or cross body. The leather strap can be adjusted to your comfort of course.
In general, the Trio Bag is made with three seperated zipped pouch that's attached together with snap buttons. And here's also the thing. You can transform the Trio Bag into a clutch bag by attaching together the two external pouch. Clever right?
I think this handbag is famous also because of its usefullness and at the same time, it's simple and easy to carry. And also, the price is affordable.
The Interior
The three seperated compartments are very handy because you can easily organize and structure your personal belonings. Each compartment or pouch can be opened with a zip. And each pouch can fit a lot of stuff like your wallet, a book, phone and basically all the things you need for your busy lifestyle.
The Prices And Sizes
There are two sizes available:
Celine Small Trio Pouch
Size: 9' x 6' x 2' inches
Prices: $1100 USD, €750 EUR, £690 GBP, $1400 SGD, $8500 HKD, $1350 AUD, ¥120000 JPY, ¥7900 CNY.
Celine Large Trio Pouch
Size: 10' x 7' x 2' inches
Prices: $1300 USD, €900 EUR, £830 GBP, $1700 SGD, $10500 HKD, $1650 AUD, ¥145000 JPY, ¥9600 CNY.
More Images And Colors
comnum(0) tbcount(0) tbcount(252)
Categories:
Other Brands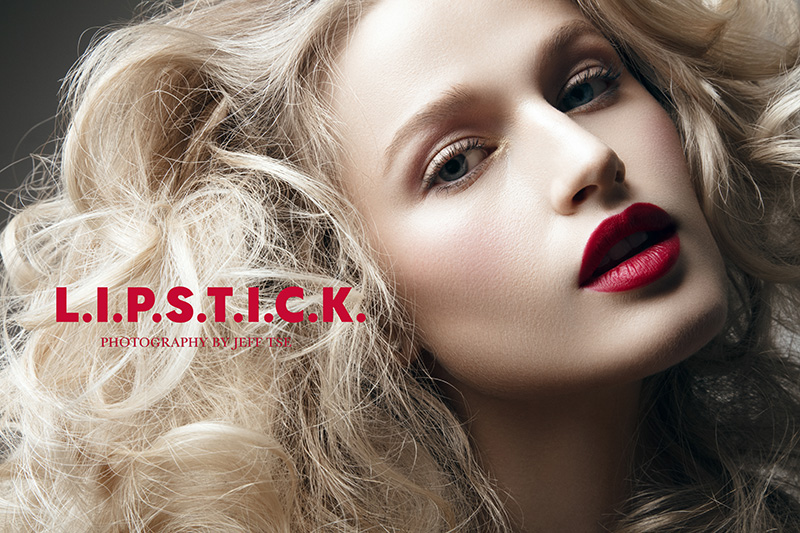 Xenia Micsanchi photographed by Jeff Tse
Photographer Jeff Tse turns up the glam factor for FGR's most recent exclusive. Starring model Xenia Micsanschi, the beauty shoot focuses on movie star makeup looks. Makeup artist Michelle Coursey creates her bold red lip while hair stylist Kozmo Fahringer works on the blonde's voluminous waves. A graphic cat eye and rouged cheeks finish the elegant looks.
FGR EXCLUSIVE: XENIA MICSANSCHI BY JEFF TSE IN 'L.I.P.S.T.I.C.K.'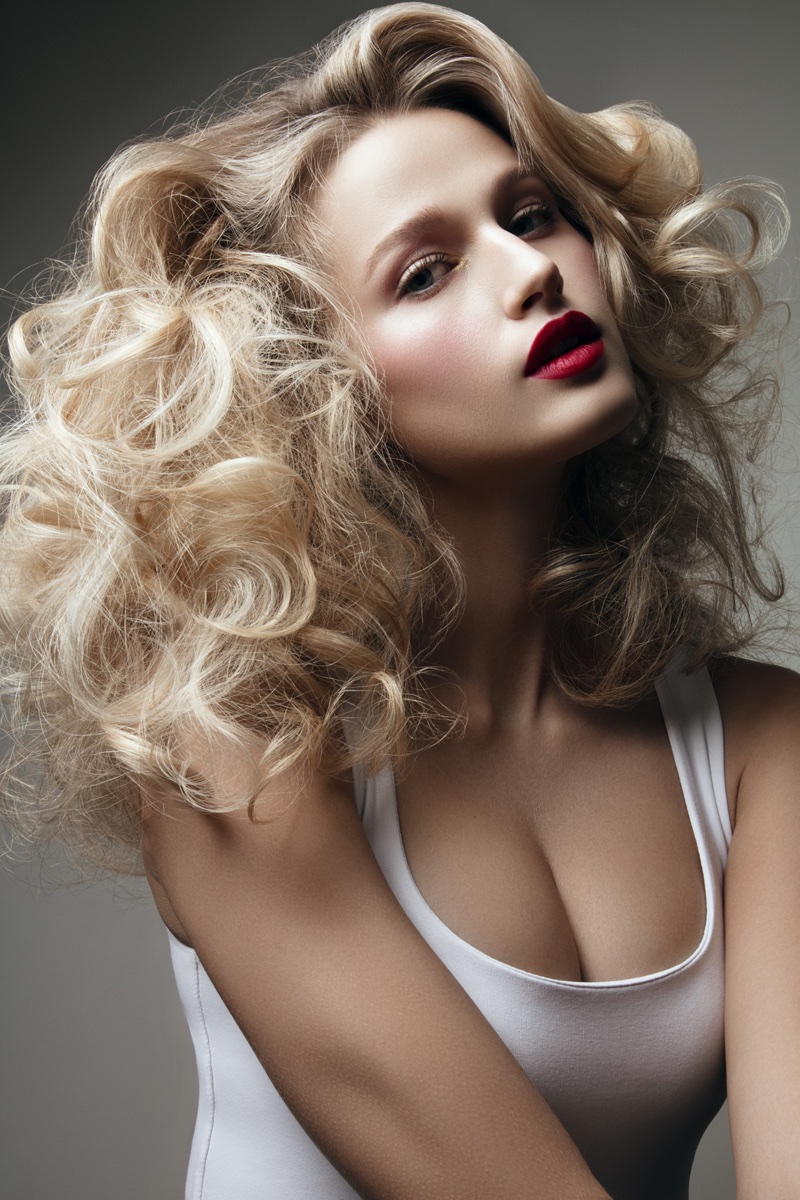 Xenia Micsanchi wears a vibrant red lipstick shade. Photo: Jeff Tse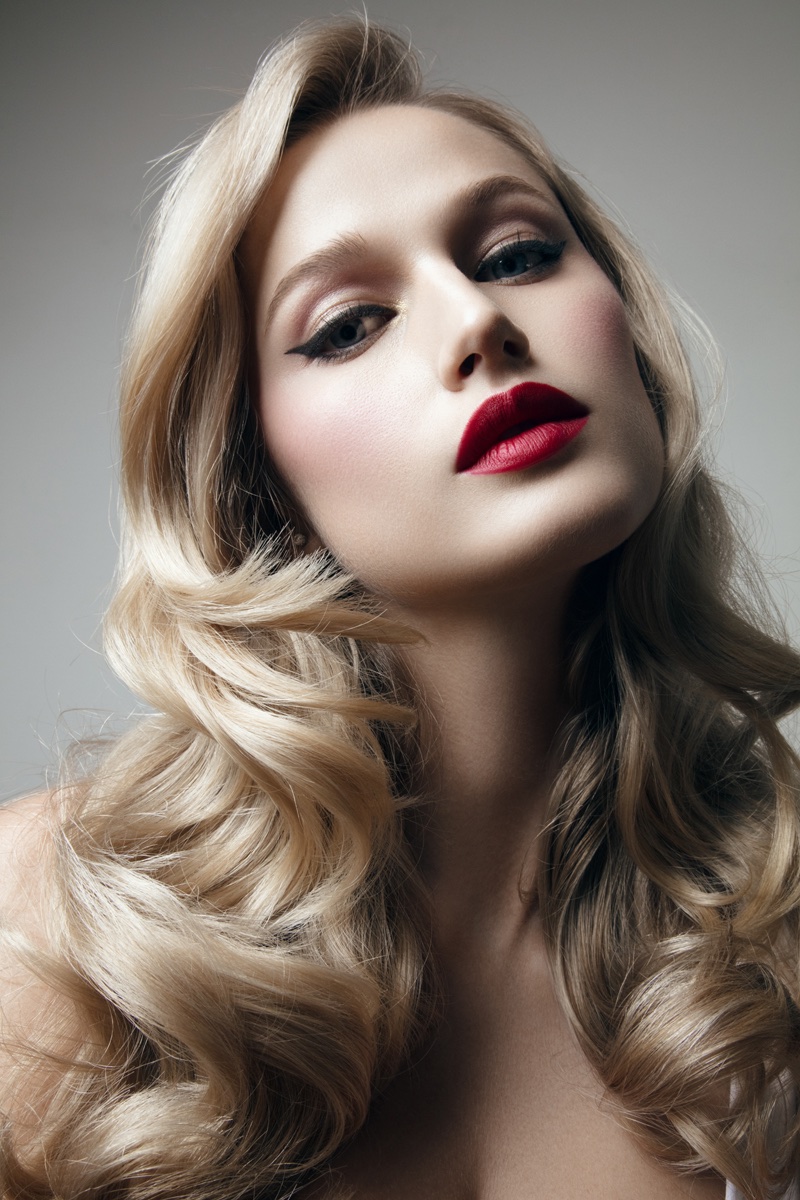 Model Xenia Micsanchi wears her hair in polished waves. Photo: Jeff Tse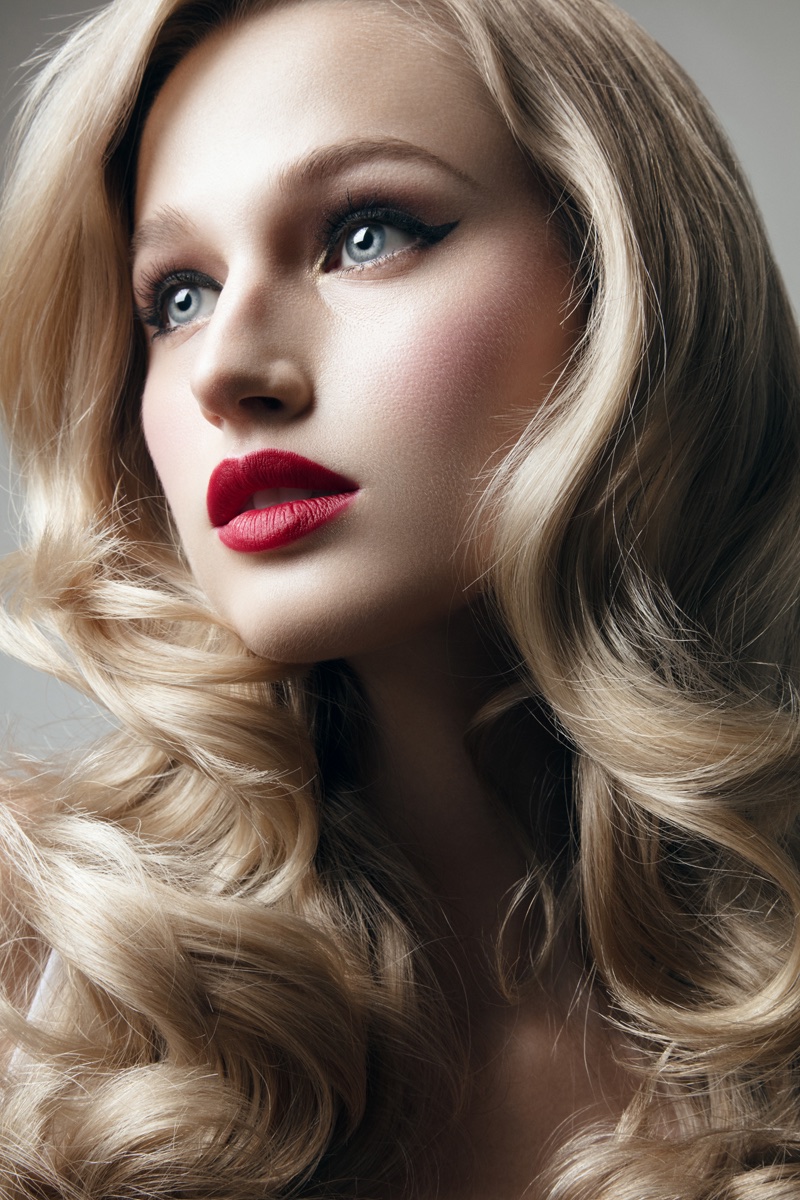 Jeff Tse captures Xenia Micsanchi wearing winged eyeliner.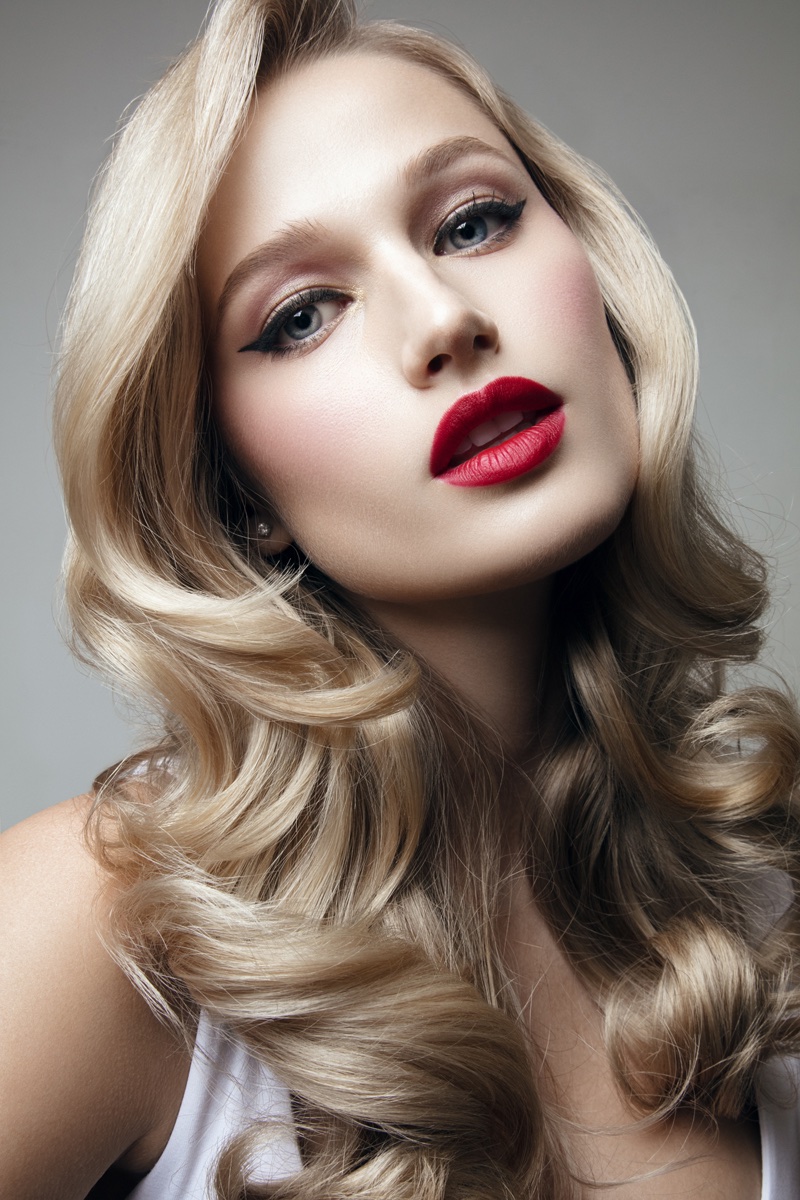 Xenia Micsanchi poses for the lens of Jeff Tse.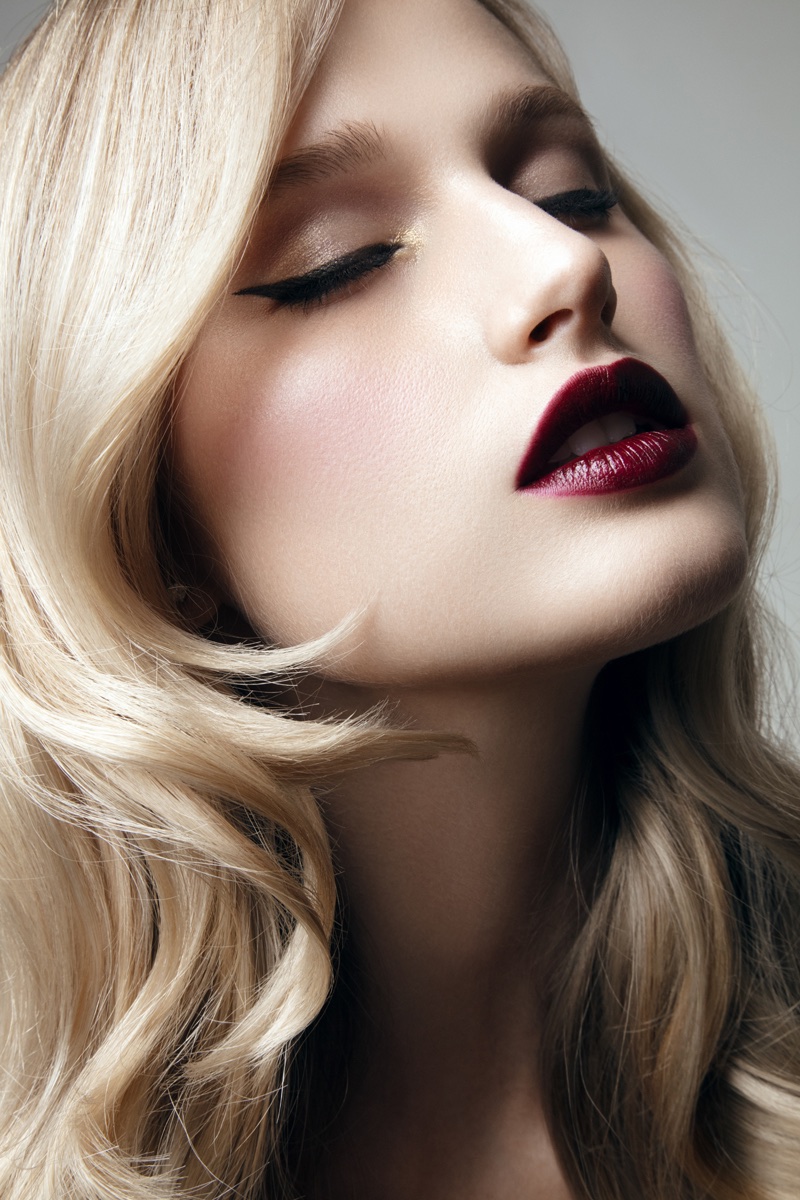 Xenia Micsanchi wears a plum-colored lip. Photo: Jeff Tse
Photographer: Jeff Tse
Hair Stylist: Kozmo Fahringer @ Exclusive Artists using Phyto
Makeup Artist: Michelle Coursey @ NEXT Artists using Instytutum Skincare and Senna Cosmetics
Model: Xenia Micsanschi @ Wilhelmina Models
comnum(0) tbcount(0) tbcount(272)
Categories:
Other Brands
comnum(0) tbcount(0) tbcount(233)
Categories:
Other Brands
Do you need a travel bag to style-up your outfit? Who can be your better companion than the Hermes Wallago Cabine Bag. This bag is practical, easy-to-carry and fashionable in all angles. It's Hermes but it doesn't scream Hermes at all. And there is just one mystery that we need to solve. Why is this bag called the Wallago?
Dictionary: Wallago is a catfhish that can be found in the rivers of Southern Asia.
Hmm…
The Design
The Wallago Cabine Bag is specifically made to help you transport your personal belongings from A to B. It's spacious, stylish and durable. It's also designed with a clever flap pocket on the front. The sides are flexible and expandable in case you need to carry a lot of things.
This is a very elegant bag and the exterior only is made with multiple pockets. Besides the front pocket, the back also features an extra zip pocket, which is hidden behind a leather patch – this will make sure that your most beloved essentials will be concealed and secured.
The bag also comes with a chic luggage tag hanging on the handles. And talking about handles, they're purposely made extra-long for hand carry or elbow carry.
What's more? It's made from Togo Calfskin, which feels luxurious and impeccable at the same time.
The Interior
There are two sizes of this handbag available. One is easier to carry due to its size, but there is also a bigger size available in case the medium is not big enough. The Wallago Cabine Bags are purposely made for travelling, so the interior is spacious enough for all your daily essentials and more. And besides, this handbag is a bit slouchy and the side-wings can be expanded to carry a lot more stuff.
The Sizes And Prices
Hermes Wallago Cabine 35 Bag
Size: 35 x 34 x 21 (L x H x D) cm
Prices: €5300 euro, £4870 GBP
Hermes Wallago Cabine 53 Bag
Size: 53 x 23 x 25 (L x H x D) cm
Prices: €6500 euro, £5970 GBP
More Colors And Images
comnum(0) tbcount(0) tbcount(269)
Categories:
Other Brands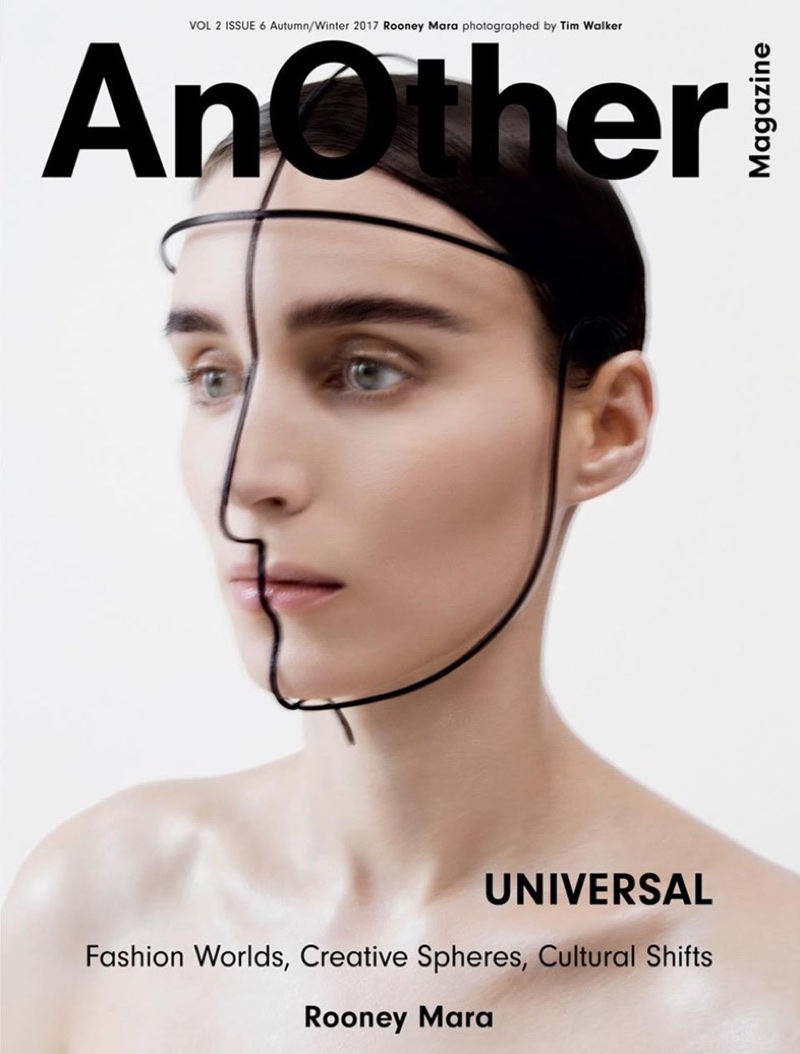 Rooney Mara on AnOther Magazine Fall/Winter 2017 Cover
Actress Rooney Mara looks ready for her closeup on the Fall-Winter 2017 cover of AnOther Magazine. Photographed by Tim Walker, the brunette wears an avant-garde mask for the shot. In the accompanying shoot, Rooney poses in fashion forward looks from the winter collections. Stylist Katie Shillingford selects a mix of lace coverups, voluminous coats and statement separates.
Related: Rooney Mara Stars in Vogue, Talks Sister Kate
COVER SHOOT: ROONEY MARA FOR ANOTHER MAGAZINE FALL/WINTER 2017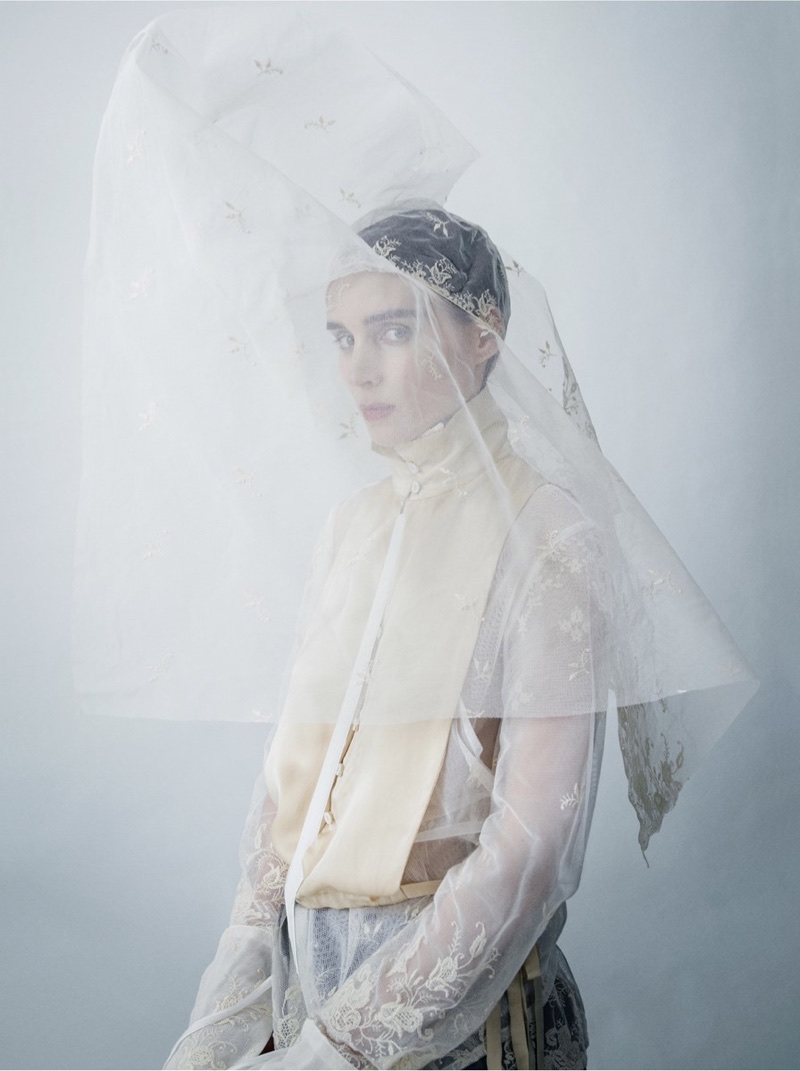 Rooney Mara dresses in an all-white look
ROONEY MARA ON HER ACTING ROLES
In her interview, Rooney talks about what draws her to specific roles she takes on.
"I definitely think the duality of vulnerability and toughness is something I'm drawn to because that could define me quite nicely. So maybe there's some sort of pattern. I don't go looking for those things but I'm drawn to them. I think a lot of actors are constantly unconsciously playing out that thing in themselves that they're trying to figure out."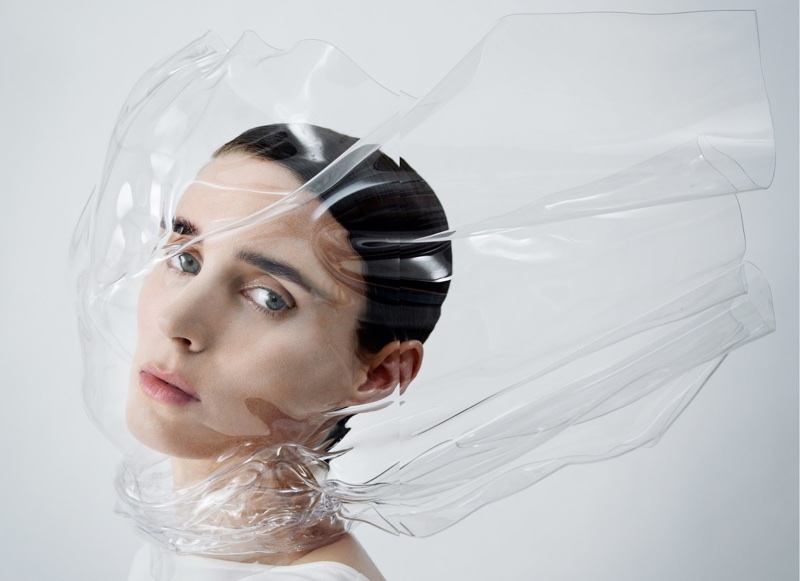 Getting her closeup, Rooney Mara wears sheer veil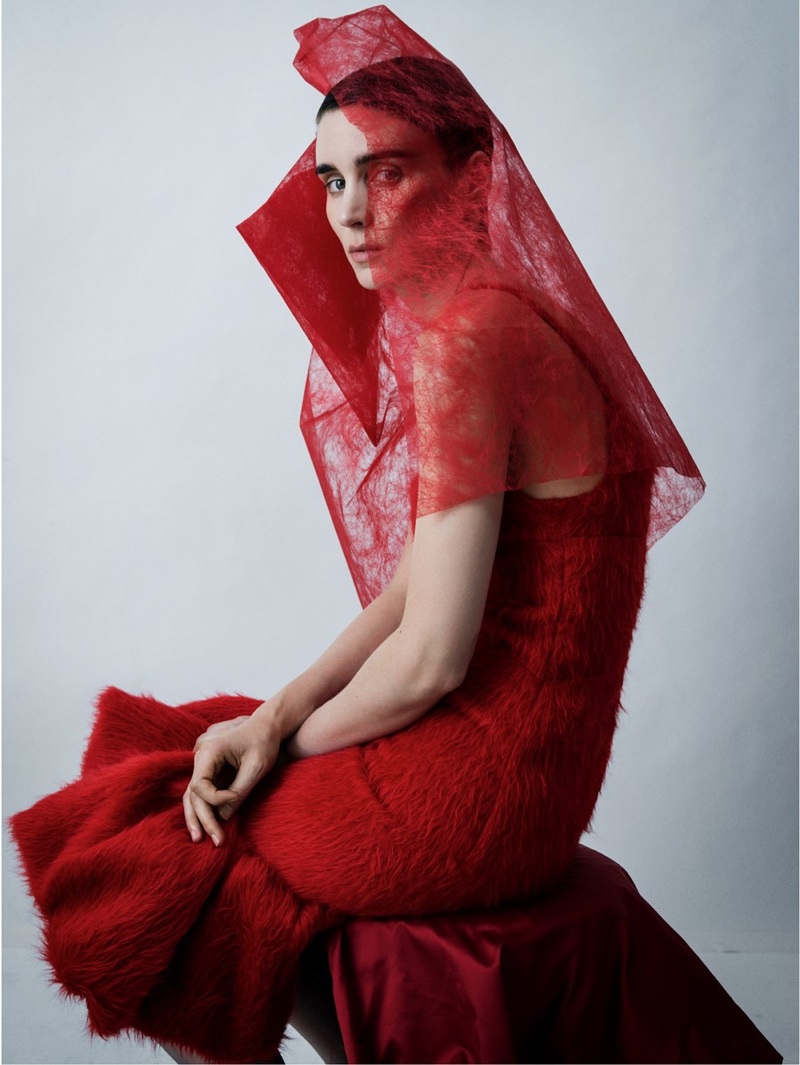 Actress Rooney Mara poses in red Prada dress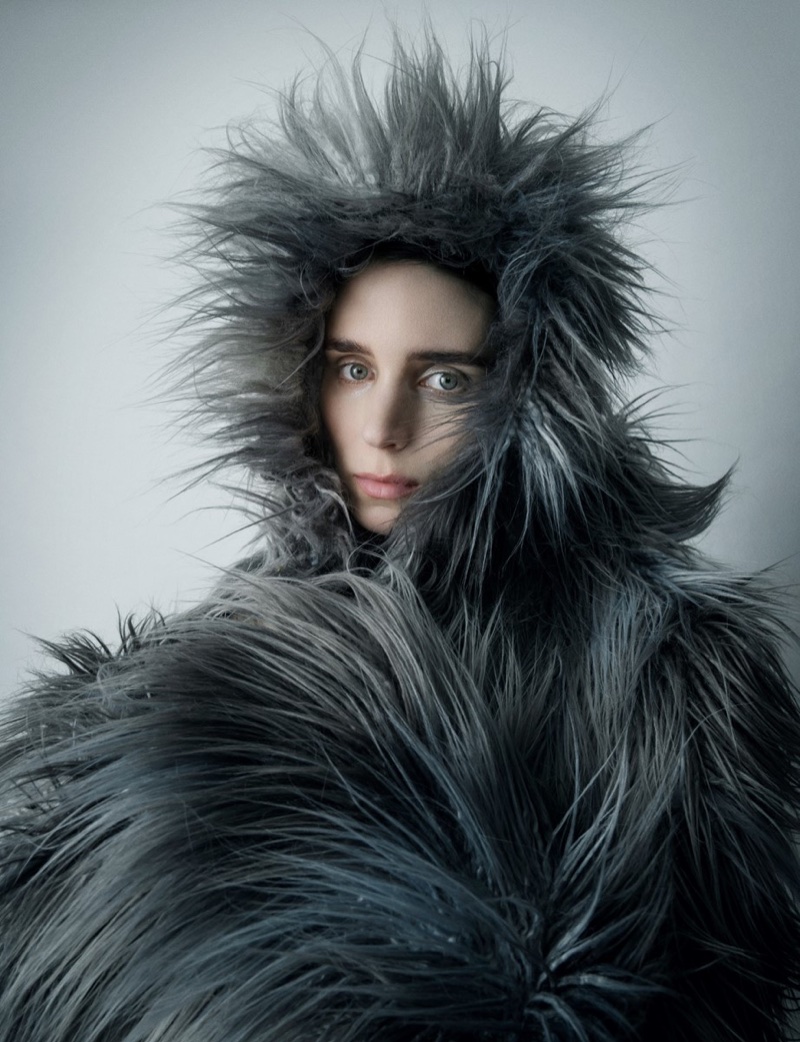 Covering up, Rooney Mara poses in fur coat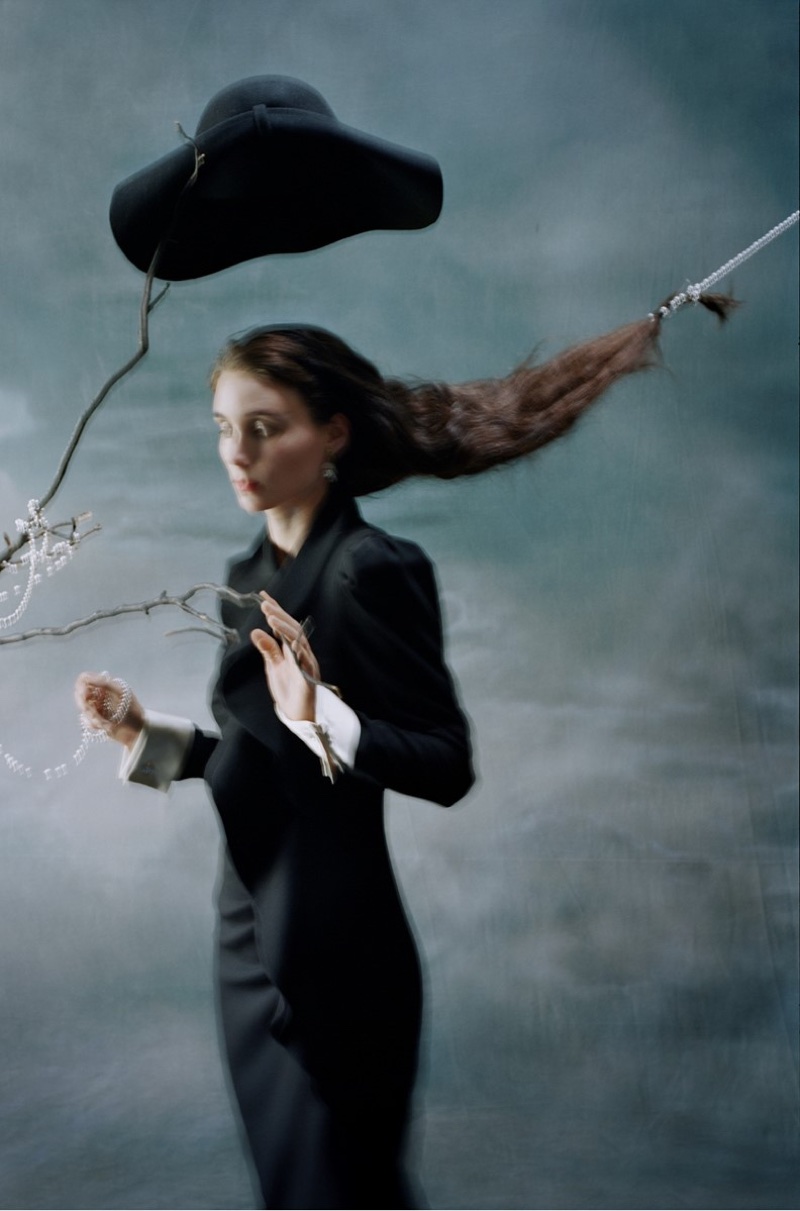 Dressed in black, Rooney Mara poses in this whimsical shot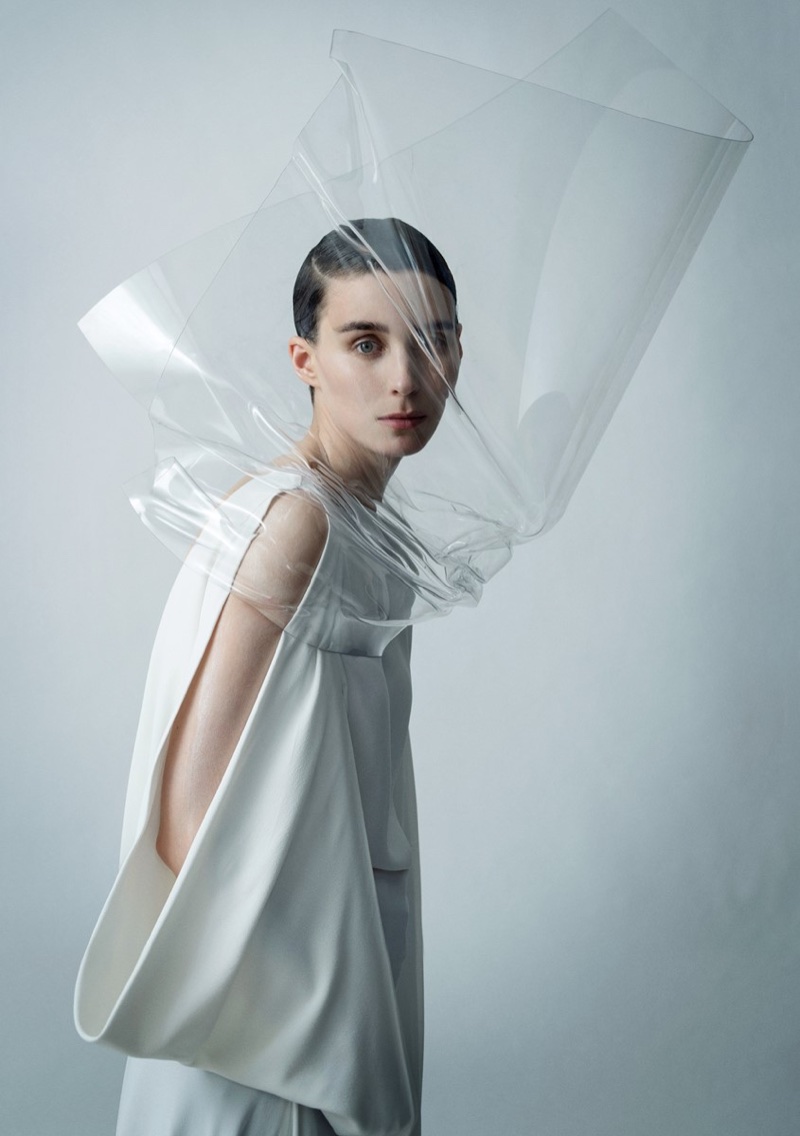 Rooney Mara wears sleeveless white dress
comnum(0) tbcount(0) tbcount(278)
Categories:
Other Brands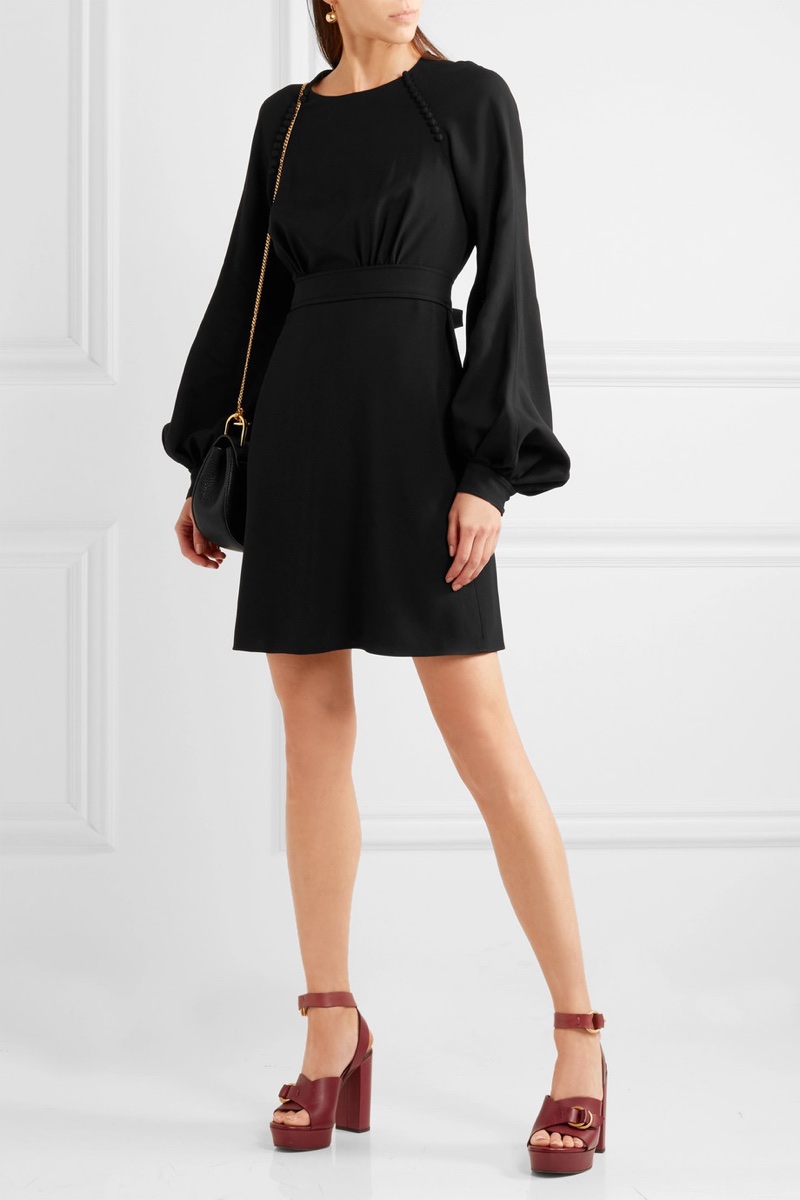 Chloé Crepe Mini Dress $1,155 (previously $1,650)
Channeling the 70's, this dress features voluminous sleeves with raglan seams.
Net-a-Porter's winter 2017 sale is getting even better. Items are now up to 70% off for a variety of categories. From dresses to bags to shoes to jewelry to lingerie and more; update your new season wardrobe. Leading labels such as Jimmy Choo, Dolce & Gabbana, Fendi and Chloé are a part of the major discounts. Check out a few of our favorites from the sale below, and see more at Net-a-Porter.com.
Related: Nordstrom Launches Half-Yearly Sale
NET-A-PORTER WINTER 2017 SALE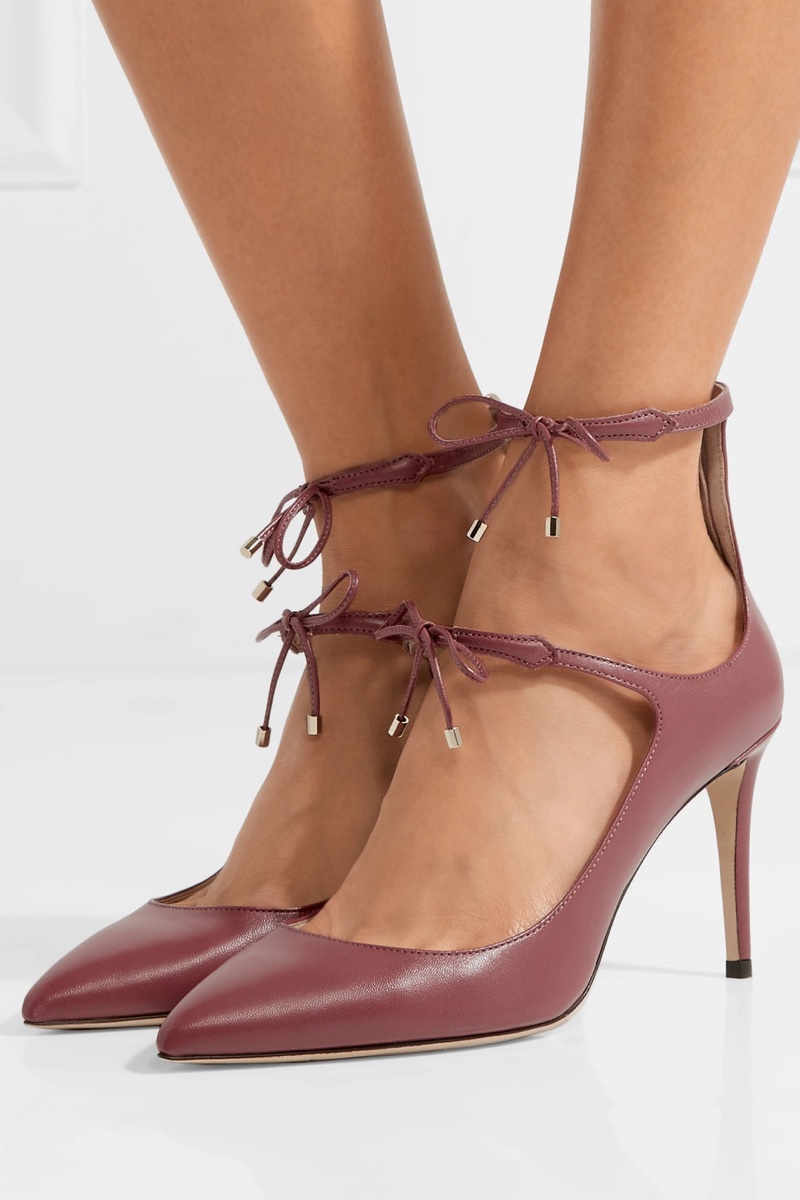 Jimmy Choo 'Sage 85' Bow-Embellished Leather Pumps $397.50 (previously $795)
Made from antique-rose, a leather pair of pumps include dainty bows and a zipper at the back.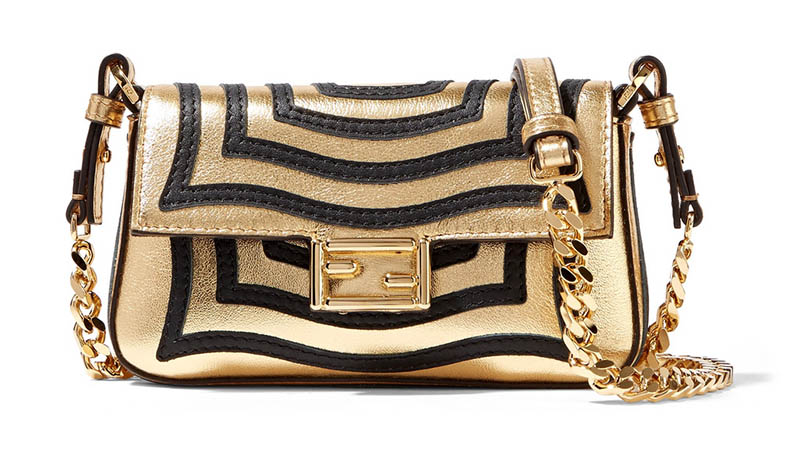 Fendi 'Baguette' Micro Appliquéd Gold Leather Shoulder Bag $1,190 (previously $1,700)
This gold bag comes in a gold textured leather with a wavy design. It can be worn as a cross-body or clutch.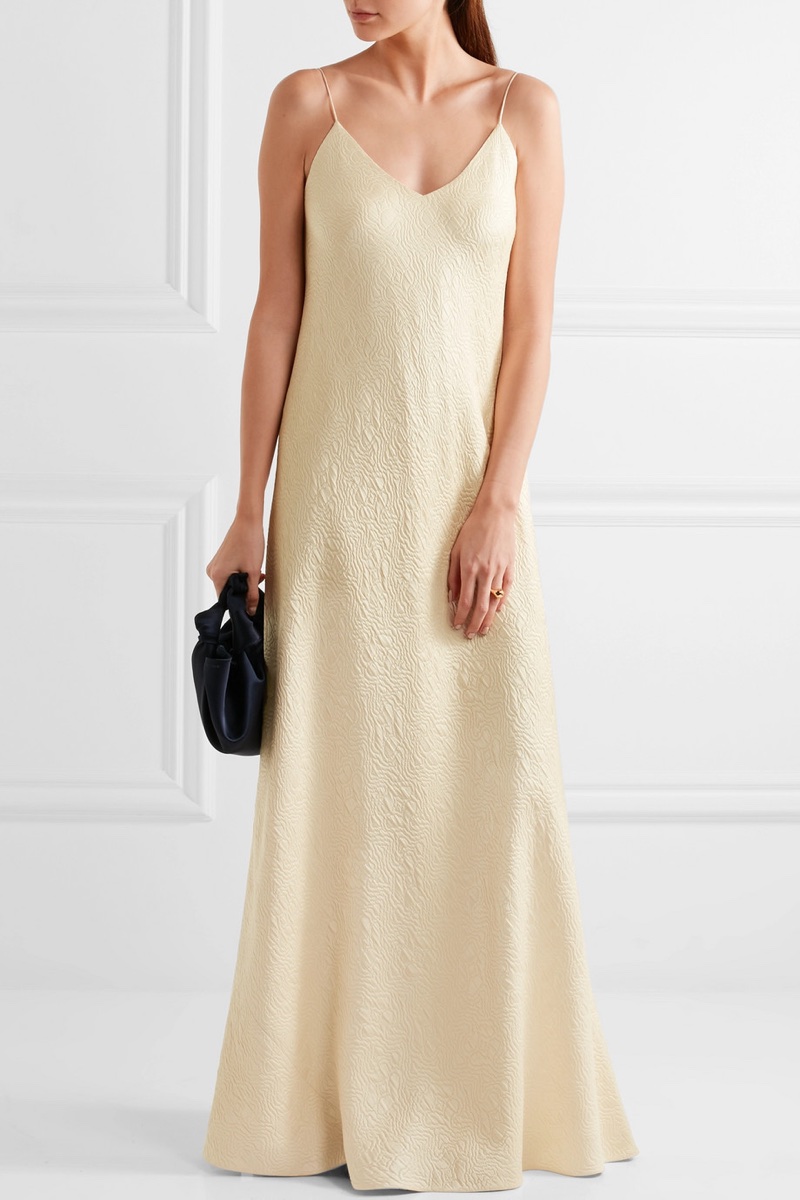 The Row 'Vera' Silk-Cloqué Gown $1,830 (previously $3,050)
A cream gown features a slip-dress silhouette made of soft silk-cloqué.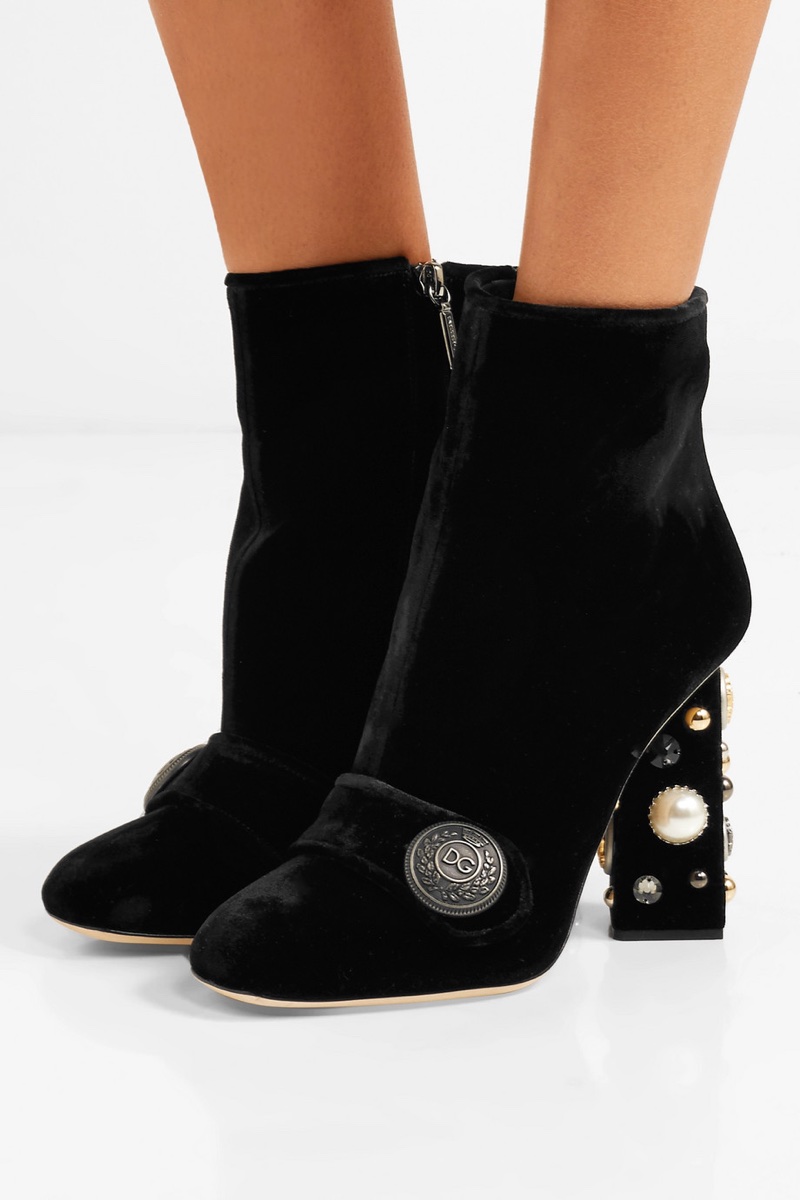 Dolce & Gabbana Embellished Velvet Ankle Boots $777 (previously $1,295)
These velvet ankle boots include faux pearls, crystals and heritage plaques.
Categories

New Posts

Hot Posts