Categories:
Other Brands
What is this? Another Chanel Tote Bag? There seems to be nothing special about it. But sometimes the appearance might be deceiving, because it's actually a beautiful Trio Pouch. You see, the last time we've spotted a trio Bag was in 2014 – remember the Chanel 3 Bag? The face looked similar like the Classic Flap Bag, but the interior and the side were completely different. But anyways, the 3 Bag is now gone, forever. So you might want to try on the Chanel Trio Pouch Flap Bag from the Cruise 2018 Collection.
The Design
It's a big bag, much bigger than the Classic Flap Bag. Take a big look as it's designed in square shape with nice curvy edges. The top is made with flat leather handle just like on the Coco Handle Bag. But you can also carry it on your shoulder as it comes with a long woven chain leather strap.
And just like any classic handbags, the center features a slightly bigger CC logo in smooth gold hardware. The body is completely diamond quilting for the timeless look and it comes with a large flap. But the beauty is not its exterior; in fact it's the interior that will make you fall in love. Now let's dive in.
The Interior
To give you the best view on how the interior looks like, we can only show the side. As you can see, it functions like a Trio Pouch – there are three separated and almost-equal-sized compartments designed, making it easy to organize your stuff. So what do you think?
The Prices And Sizes
Unfortunately, we do not have the sizes and prices. We will update this page once we get more info. Please check with the SA for more details.
More Images And Colors
comnum(0) tbcount(0) tbcount(347)
Categories:
Other Brands
Blanca Padilla shines on the December 23, 2017 cover of Yo Dona Spain. Captured by Sergi Pons(Lighthouse Photographers Agency), the brunette beauty poses in a paillette embellished jacket from Dolce & Gabbana. Inside the magazine, Blanca wears elegant looks for the fashion editorial. Stylists Adriana Alonso and Sheila Rodríguezdress the Spanish model wearing designs from the likes of Calvin Klein, Bulgari and Chanel.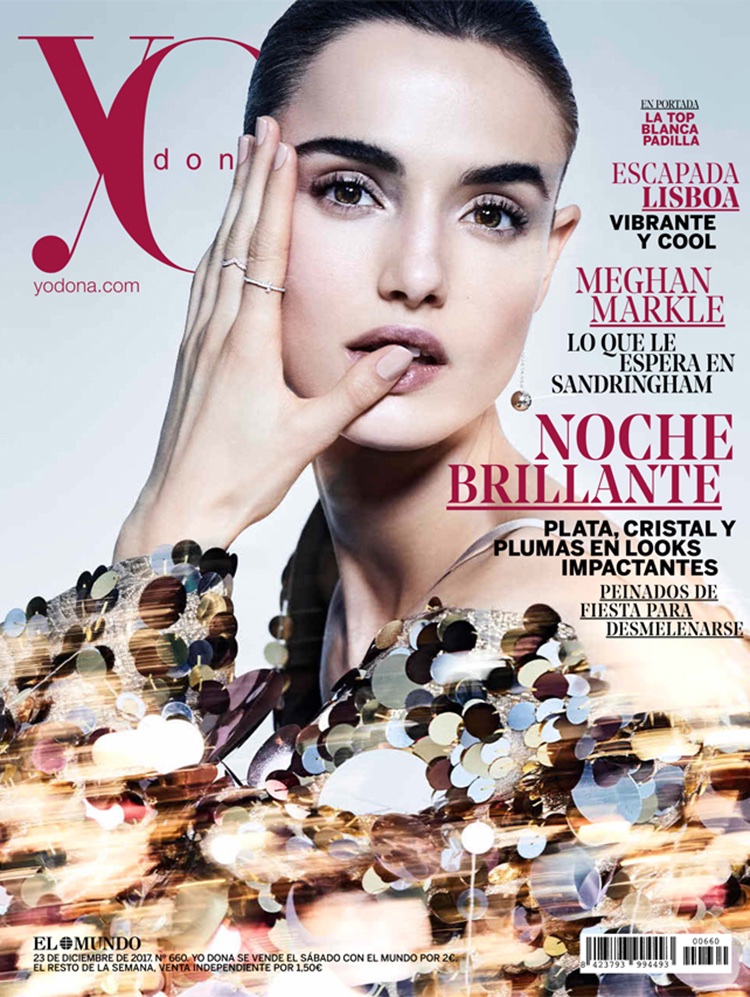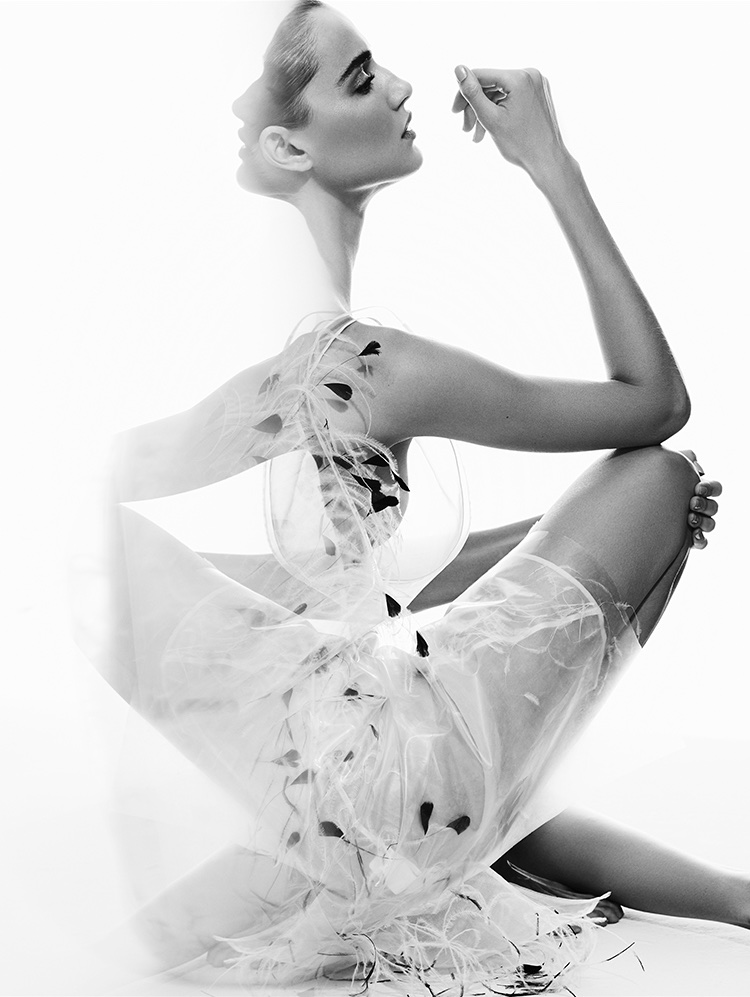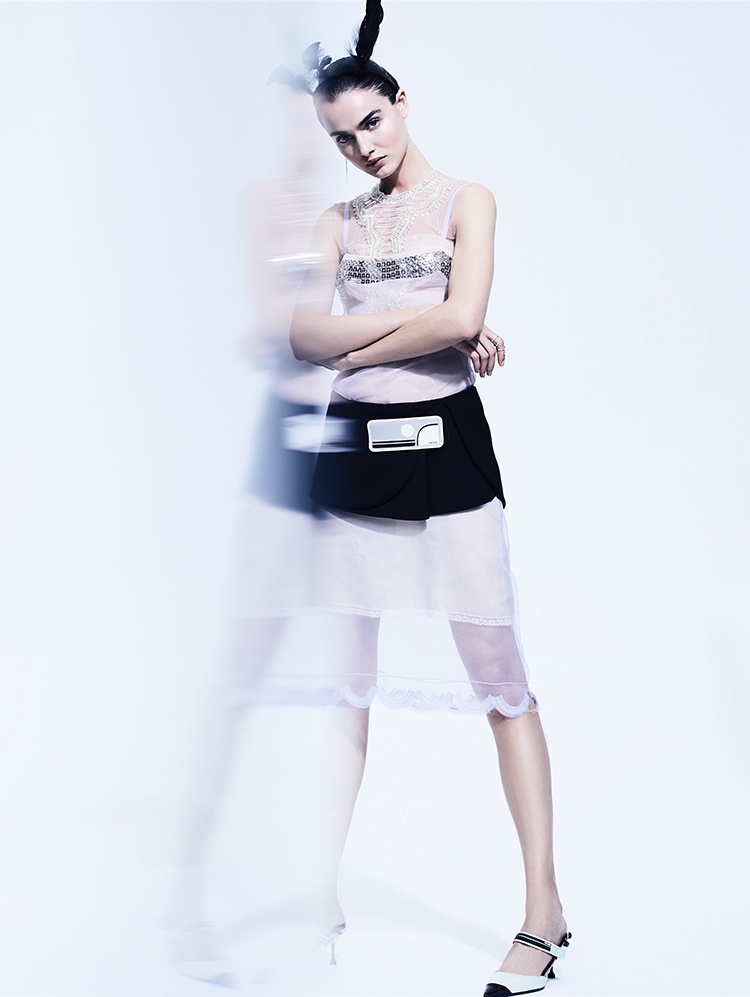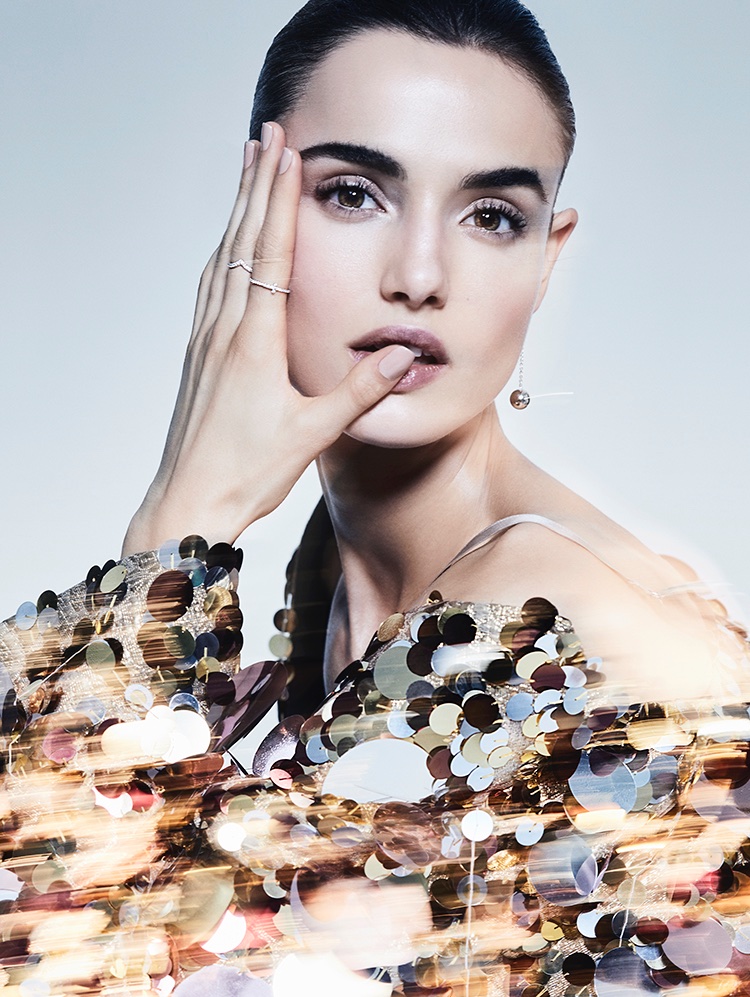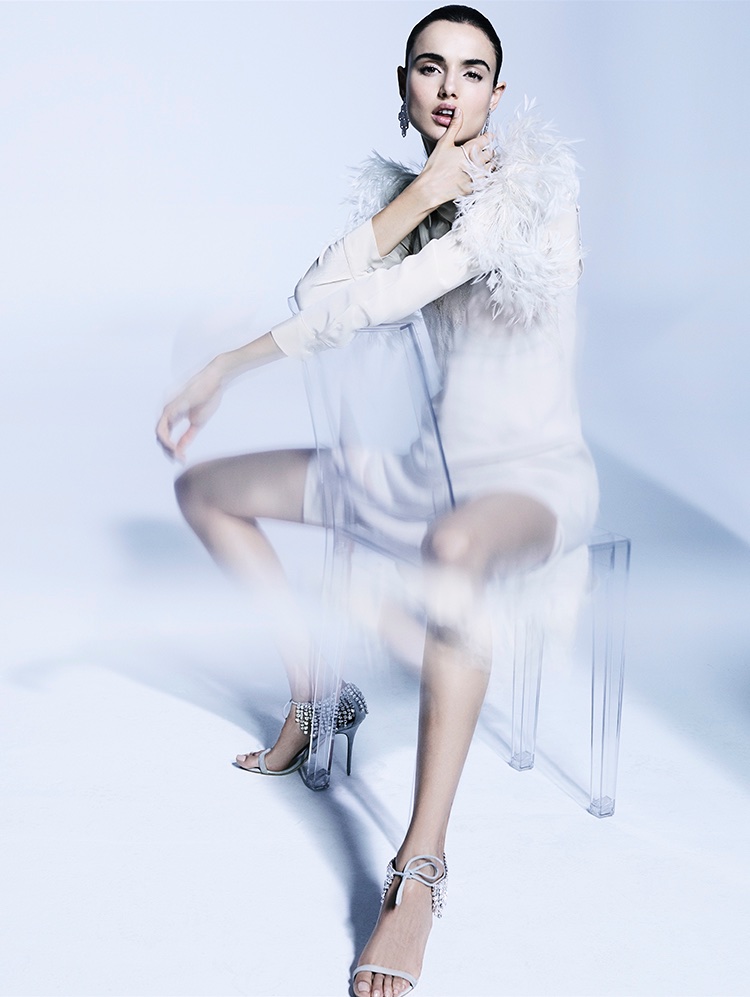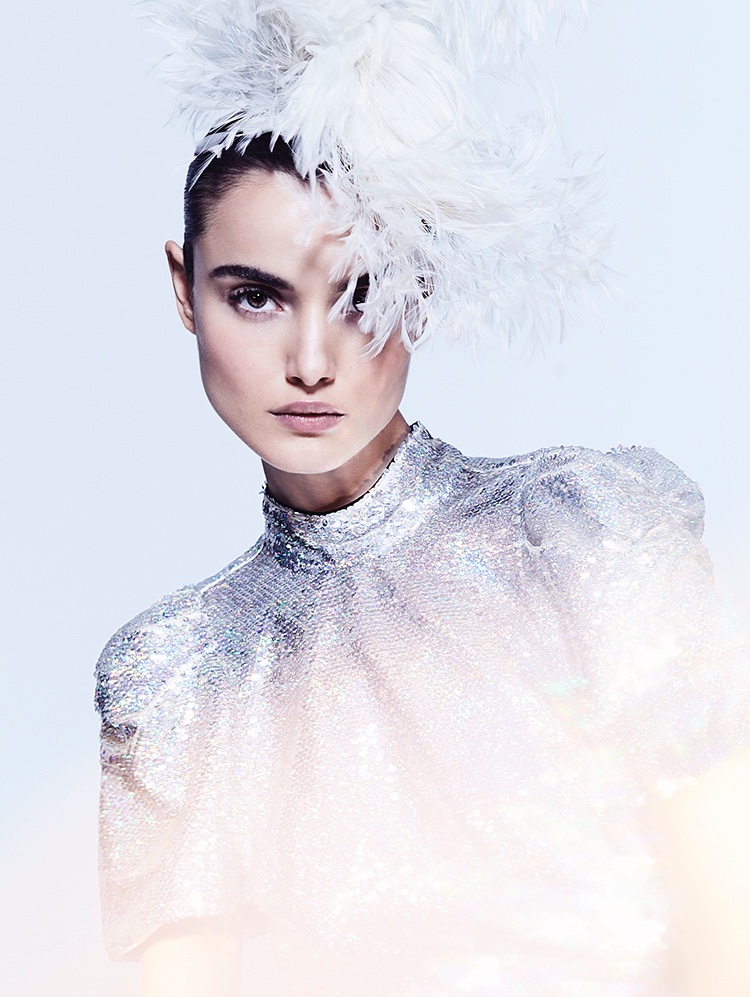 comnum(0) tbcount(0) tbcount(344)
Categories:
Other Brands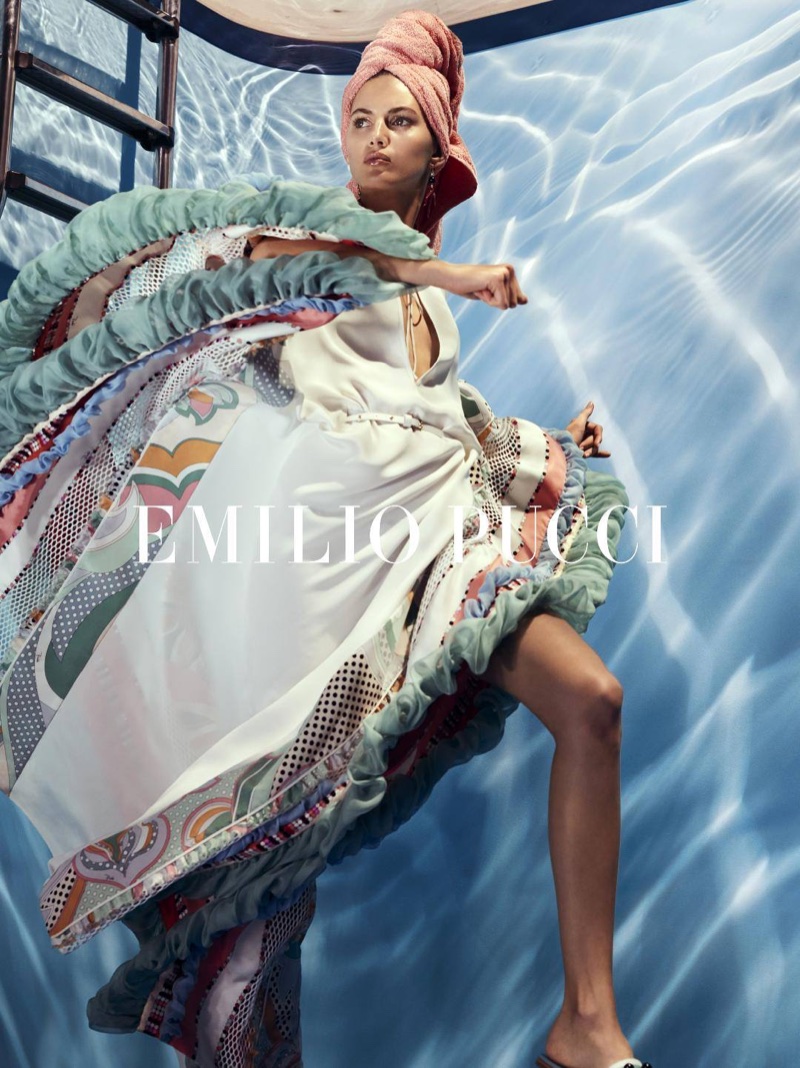 Valery Kaufman stars in Emilio Pucci's spring-summer 2018 campaign
Valery Kaufman takes a dip into the pool for the spring-summer 2018 campaign from Emilio Pucci. Photographed by Mel Bles, the Russian model poses in statement prints as well as a towel wrapped around her head. Stylist Belen Casadevall makes sure Valery stands out in relaxed jumpsuits, airy dresses and cropped pants. For beauty, makeup artist Marie Duhart goes for a natural look with Karim Belghiran on hair.
Related: Valery Kaufman Poses in Lingerie-Inspired Style for Vogue Mexico
EMILIO PUCCI SPRING/SUMMER 2018 CAMPAIGN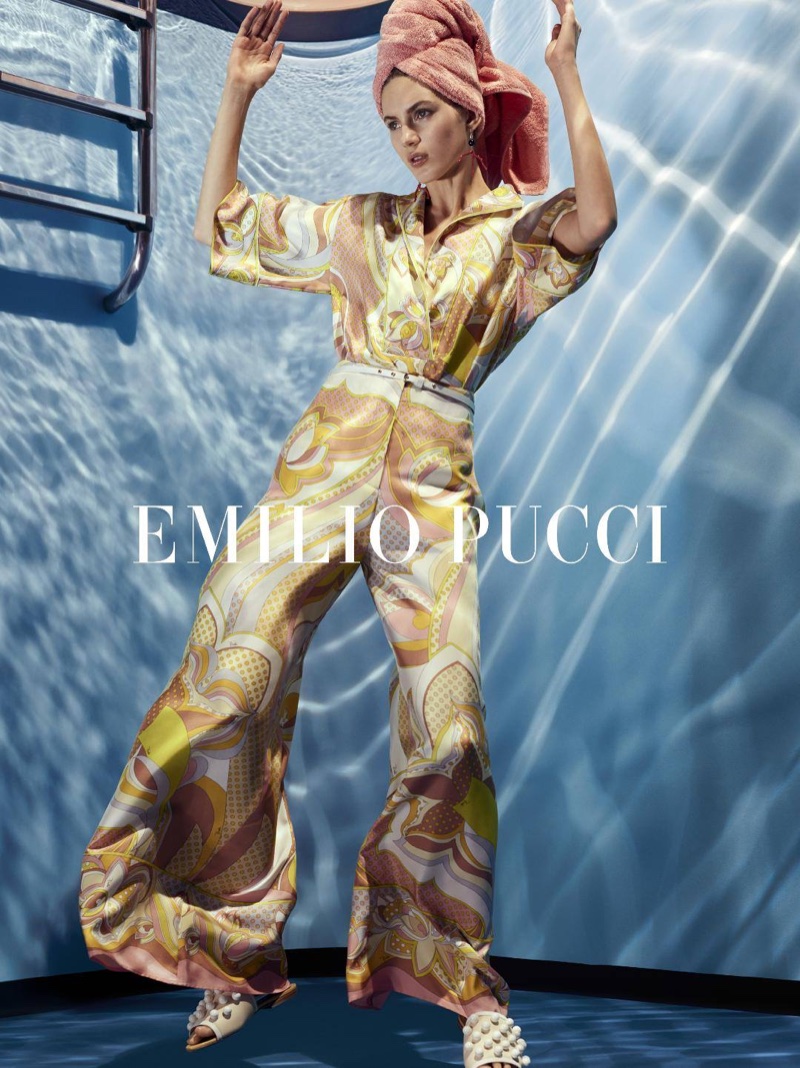 Emilio Pucci spotlights printed jumpsuit in spring-summer 2018 campaign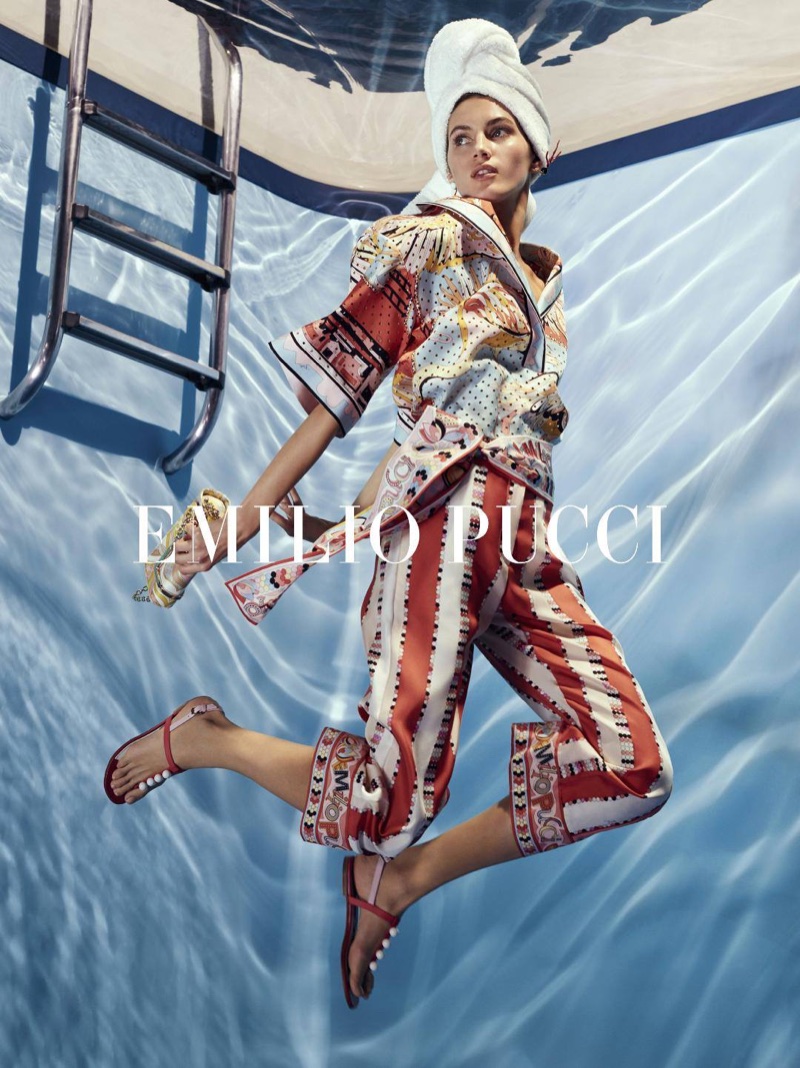 An image from Emilio Pucci's spring 2018 advertising campaign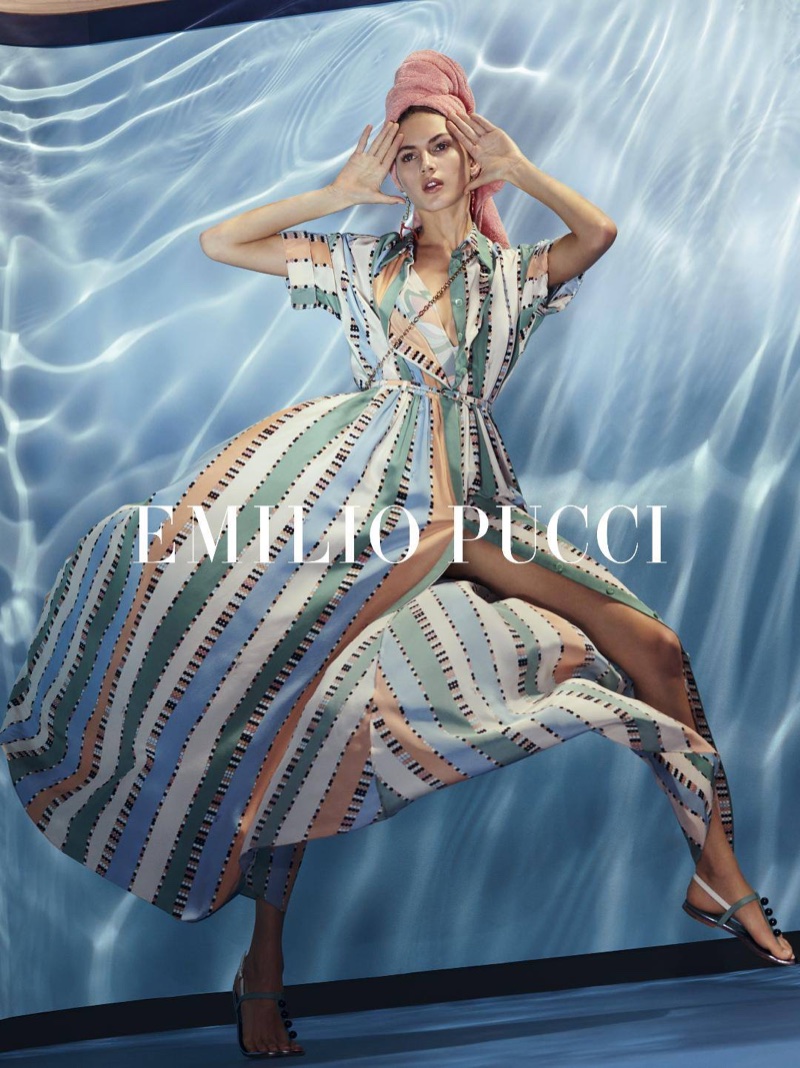 Valery Kaufman poses in striped dress for Emilio Pucci's spring-summer 2018 campaign
comnum(0) tbcount(0) tbcount(318)
Categories:
Other Brands
Who doesn't know the Celine Trio Bag? Who doesn't want it? It's one of the well known handbags in the fashion world and it has been covered in numerous fashion news, personal blogs and Youtube video's. So the Trio Bag needs no introduction from me, but we'd like to write a nice review about it. Let's talk iconic, shall we?
The Design
Maybe it's the simplicity and maybe because it's cute as well. Then you can say that the Trio Bag is handy.
It got that nice rectangle/squared shape and it's certainly minimalistic. But that minimalism gives the appearance a classic look. It's like you can wear this handbag with almost any outfit and still it will look fabulous.
But let's be honest; the color choices are a killing. There are so many, but can you choose? Does the red look better? The dark green, burgundy perhaps? Or just the classic black to be save?
And like always, Celine's logo is printed very nicely and gently on the top center of this handbag. Lovely huh?
The Trio Bag is made from smooth lambskin, but you can also opt-in to liege calfskin, And of course, calfskin is a bit more durable.
Because this bag comes with a long shoulder strap (20 inch long), you can carry it on your shoulder or cross body. The leather strap can be adjusted to your comfort of course.
In general, the Trio Bag is made with three seperated zipped pouch that's attached together with snap buttons. And here's also the thing. You can transform the Trio Bag into a clutch bag by attaching together the two external pouch. Clever right?
I think this handbag is famous also because of its usefullness and at the same time, it's simple and easy to carry. And also, the price is affordable.
The Interior
The three seperated compartments are very handy because you can easily organize and structure your personal belonings. Each compartment or pouch can be opened with a zip. And each pouch can fit a lot of stuff like your wallet, a book, phone and basically all the things you need for your busy lifestyle.
The Prices And Sizes
There are two sizes available:
Celine Small Trio Pouch
Size: 9' x 6' x 2' inches
Prices: $1100 USD, €750 EUR, £690 GBP, $1400 SGD, $8500 HKD, $1350 AUD, ¥120000 JPY, ¥7900 CNY.
Celine Large Trio Pouch
Size: 10' x 7' x 2' inches
Prices: $1300 USD, €900 EUR, £830 GBP, $1700 SGD, $10500 HKD, $1650 AUD, ¥145000 JPY, ¥9600 CNY.
More Images And Colors
comnum(0) tbcount(0) tbcount(317)
Categories:
Other Brands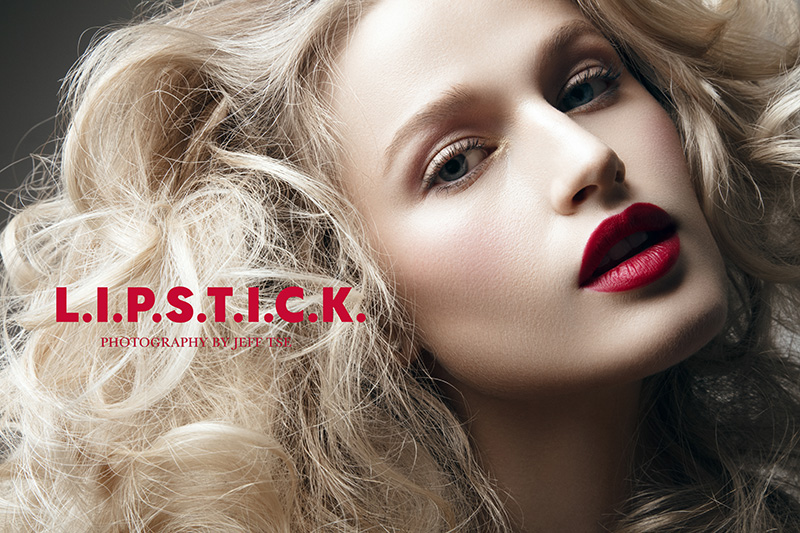 Xenia Micsanchi photographed by Jeff Tse
Photographer Jeff Tse turns up the glam factor for FGR's most recent exclusive. Starring model Xenia Micsanschi, the beauty shoot focuses on movie star makeup looks. Makeup artist Michelle Coursey creates her bold red lip while hair stylist Kozmo Fahringer works on the blonde's voluminous waves. A graphic cat eye and rouged cheeks finish the elegant looks.
FGR EXCLUSIVE: XENIA MICSANSCHI BY JEFF TSE IN 'L.I.P.S.T.I.C.K.'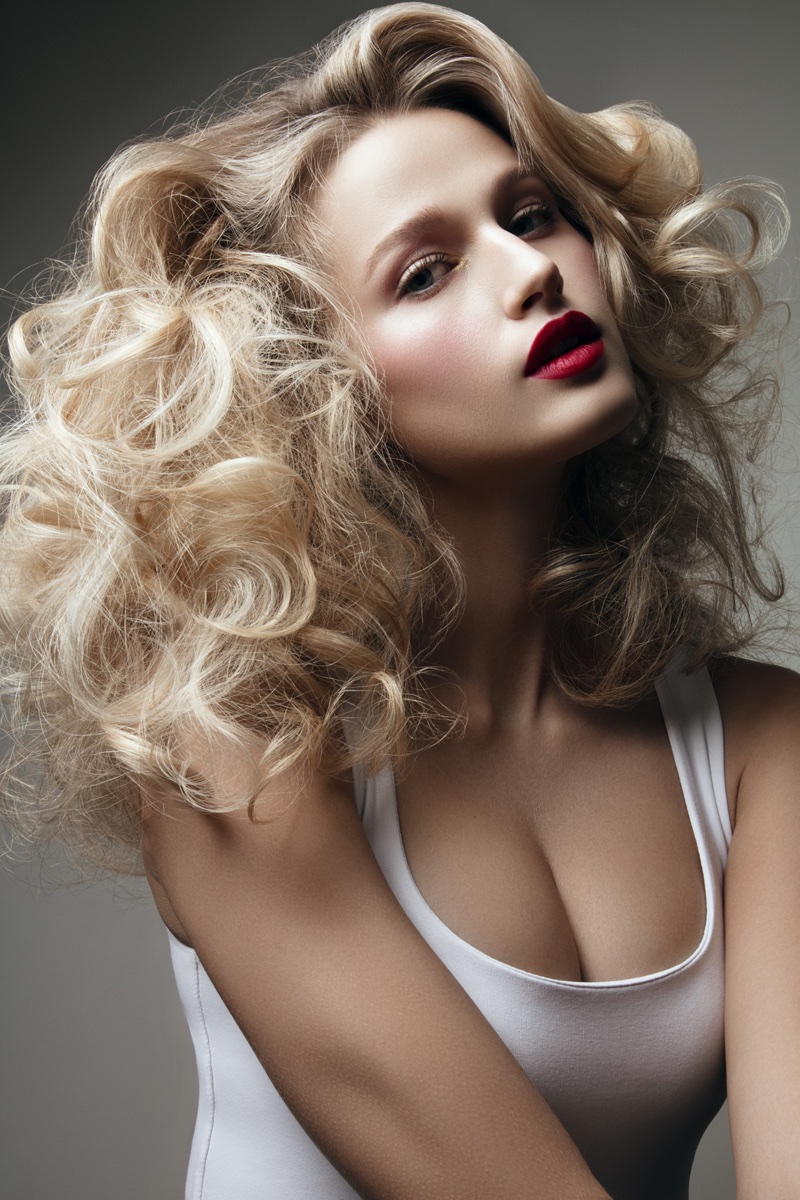 Xenia Micsanchi wears a vibrant red lipstick shade. Photo: Jeff Tse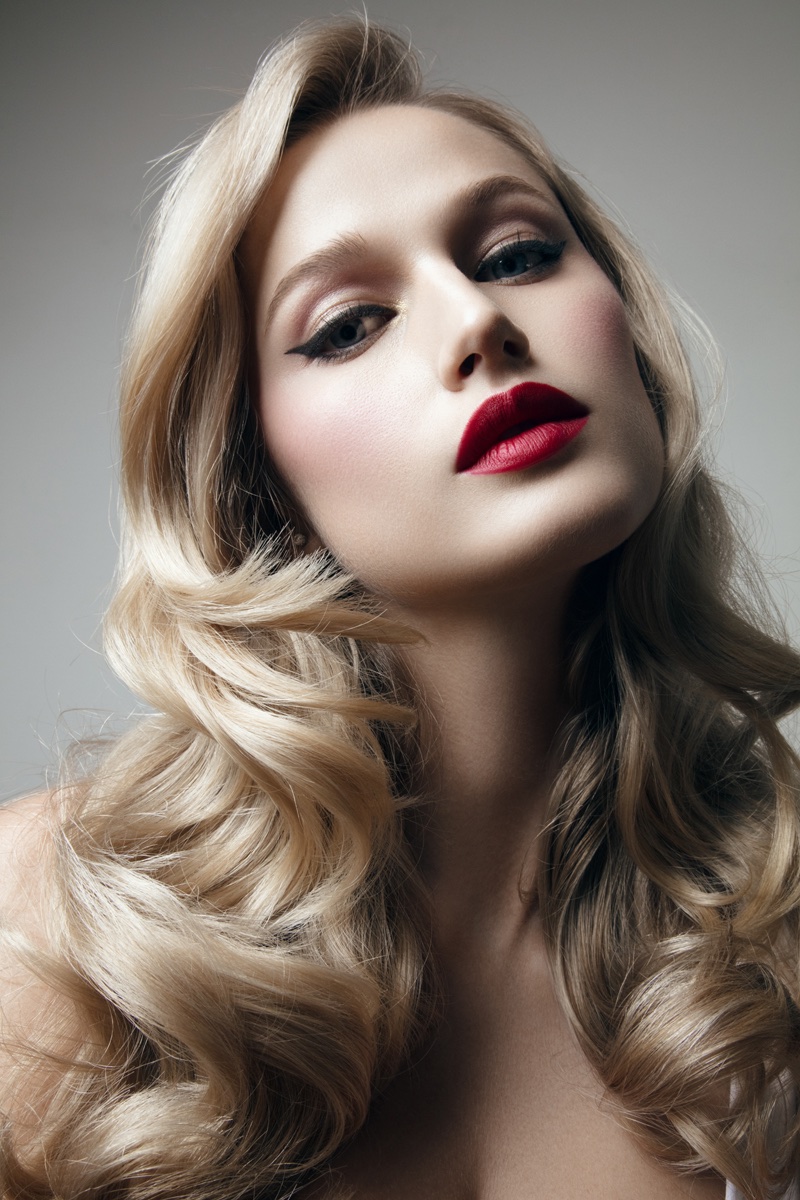 Model Xenia Micsanchi wears her hair in polished waves. Photo: Jeff Tse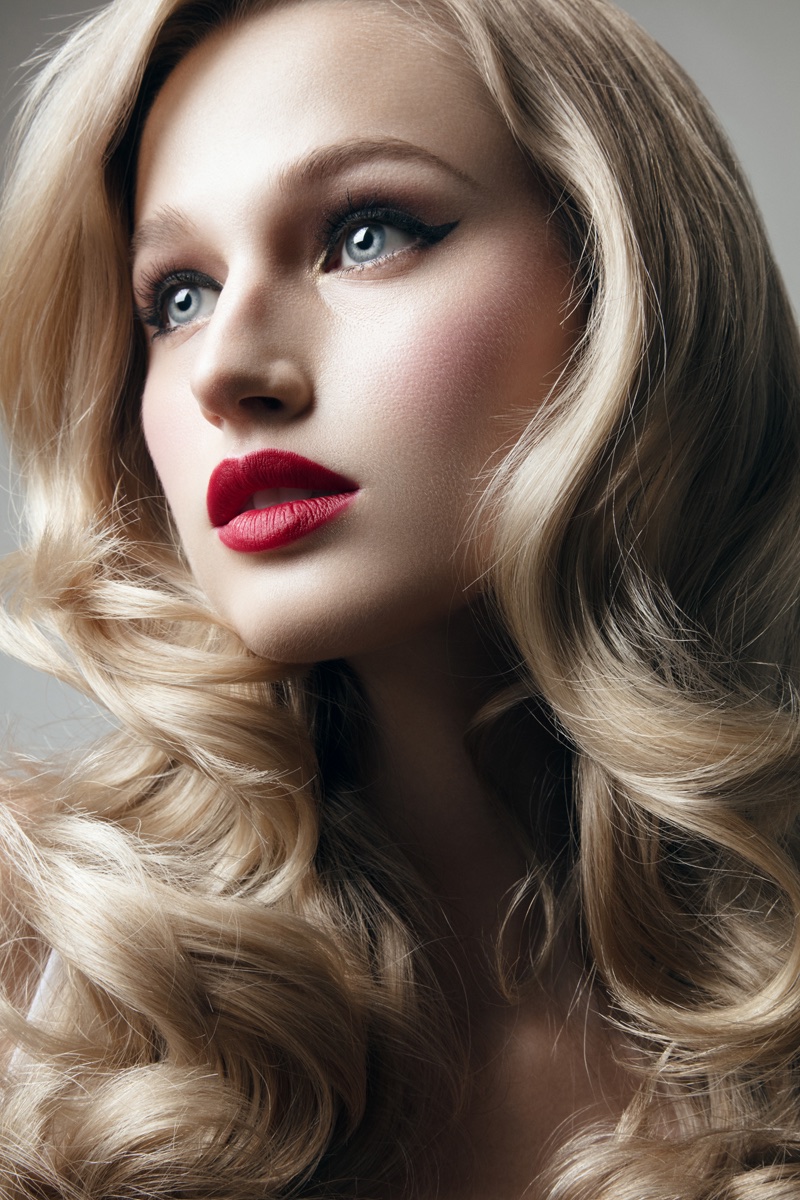 Jeff Tse captures Xenia Micsanchi wearing winged eyeliner.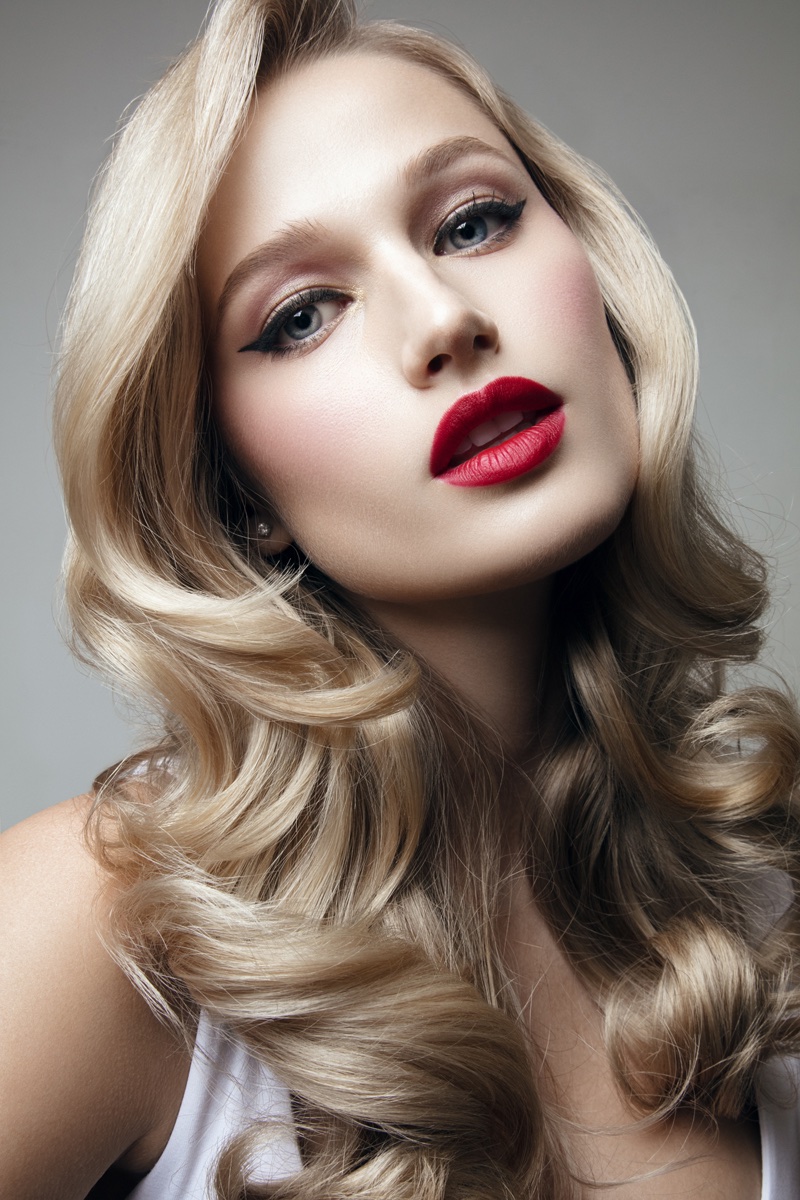 Xenia Micsanchi poses for the lens of Jeff Tse.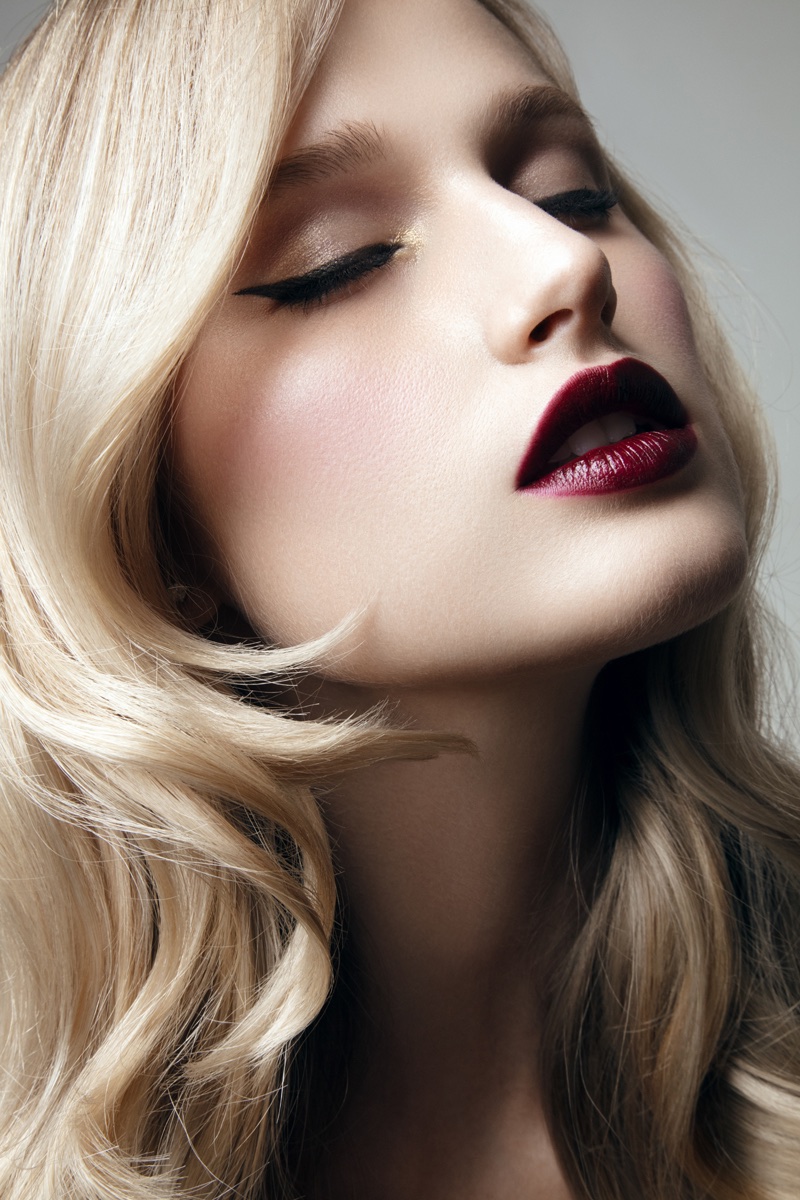 Xenia Micsanchi wears a plum-colored lip. Photo: Jeff Tse
Photographer: Jeff Tse
Hair Stylist: Kozmo Fahringer @ Exclusive Artists using Phyto
Makeup Artist: Michelle Coursey @ NEXT Artists using Instytutum Skincare and Senna Cosmetics
Model: Xenia Micsanschi @ Wilhelmina Models
comnum(0) tbcount(0) tbcount(353)
Categories:
Other Brands
Categories

New Posts

Hot Posts